Photos of the Cranberry and Linville River from the 2015 GCGRS Summer Tour.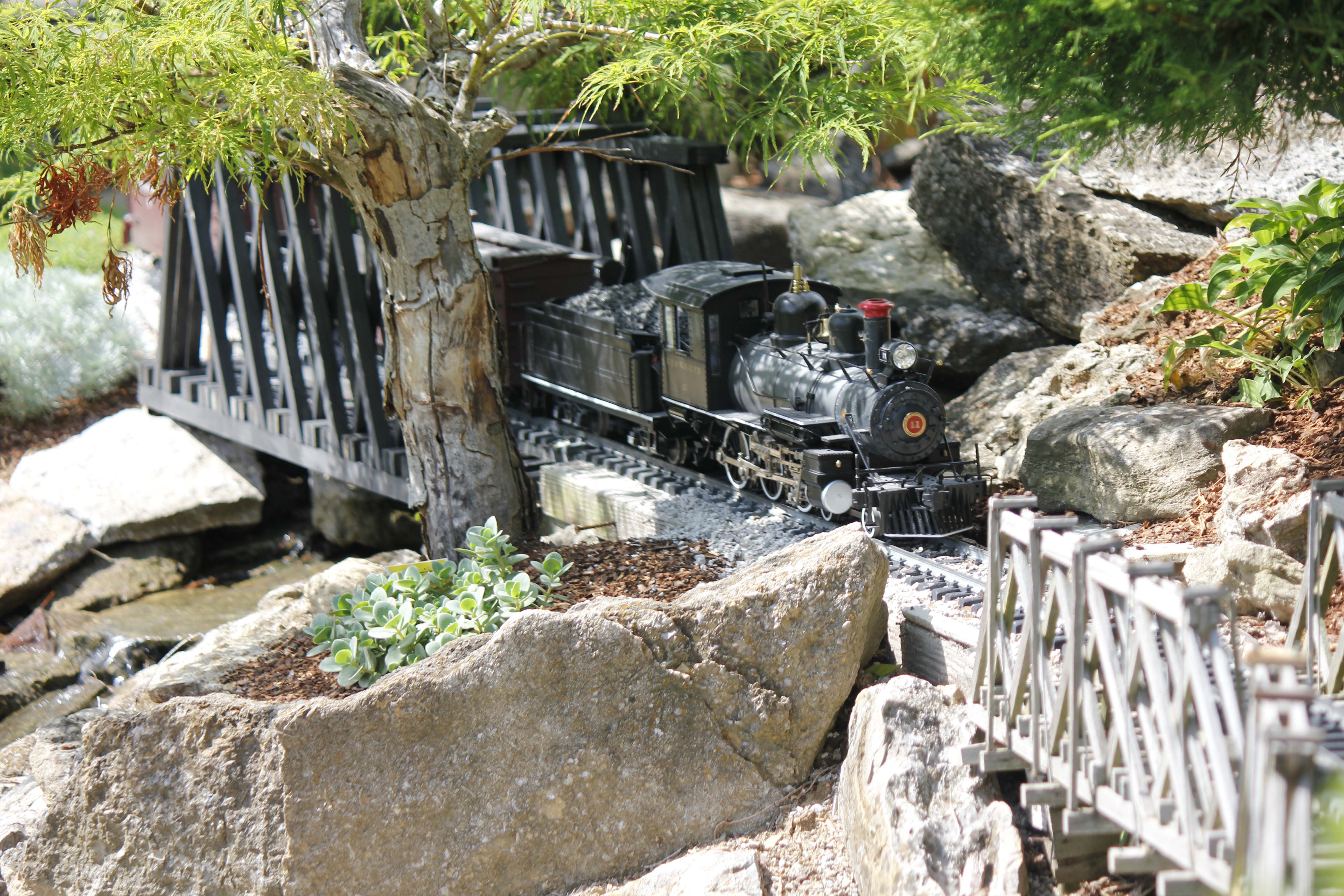 Ten-wheeler #11 leads a freight train up the hill.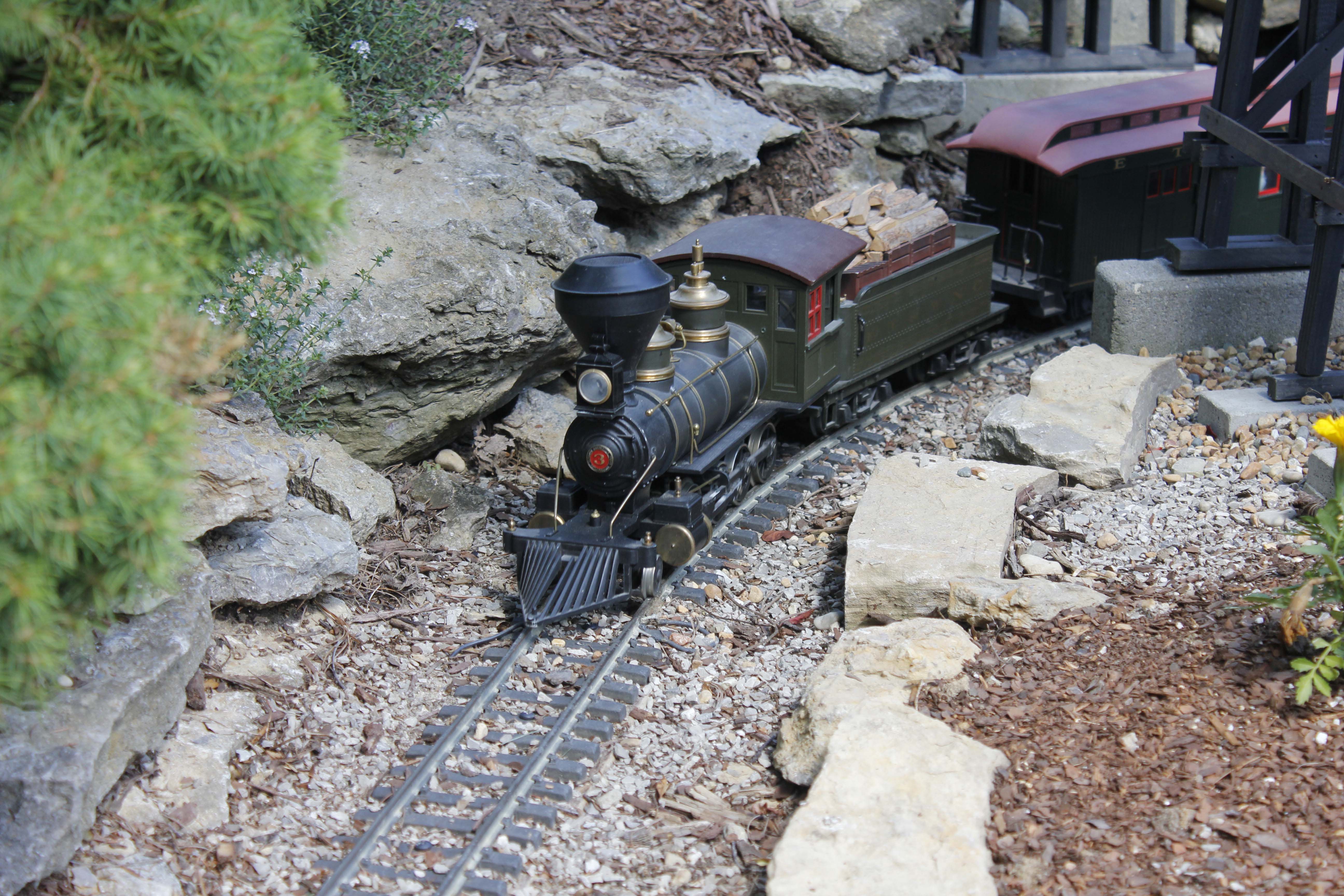 A passenger train on the low line.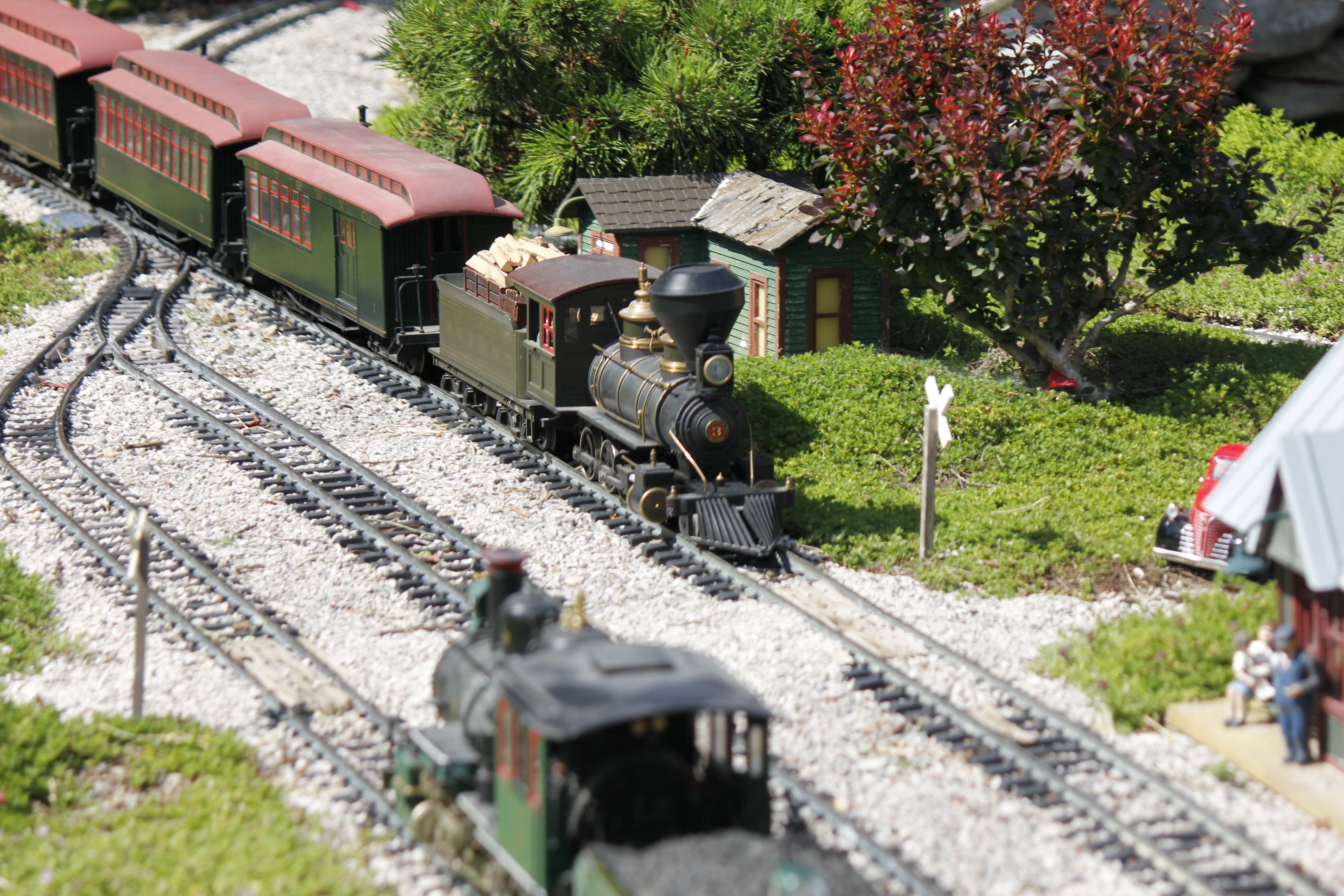 A meet in Cranberry yard.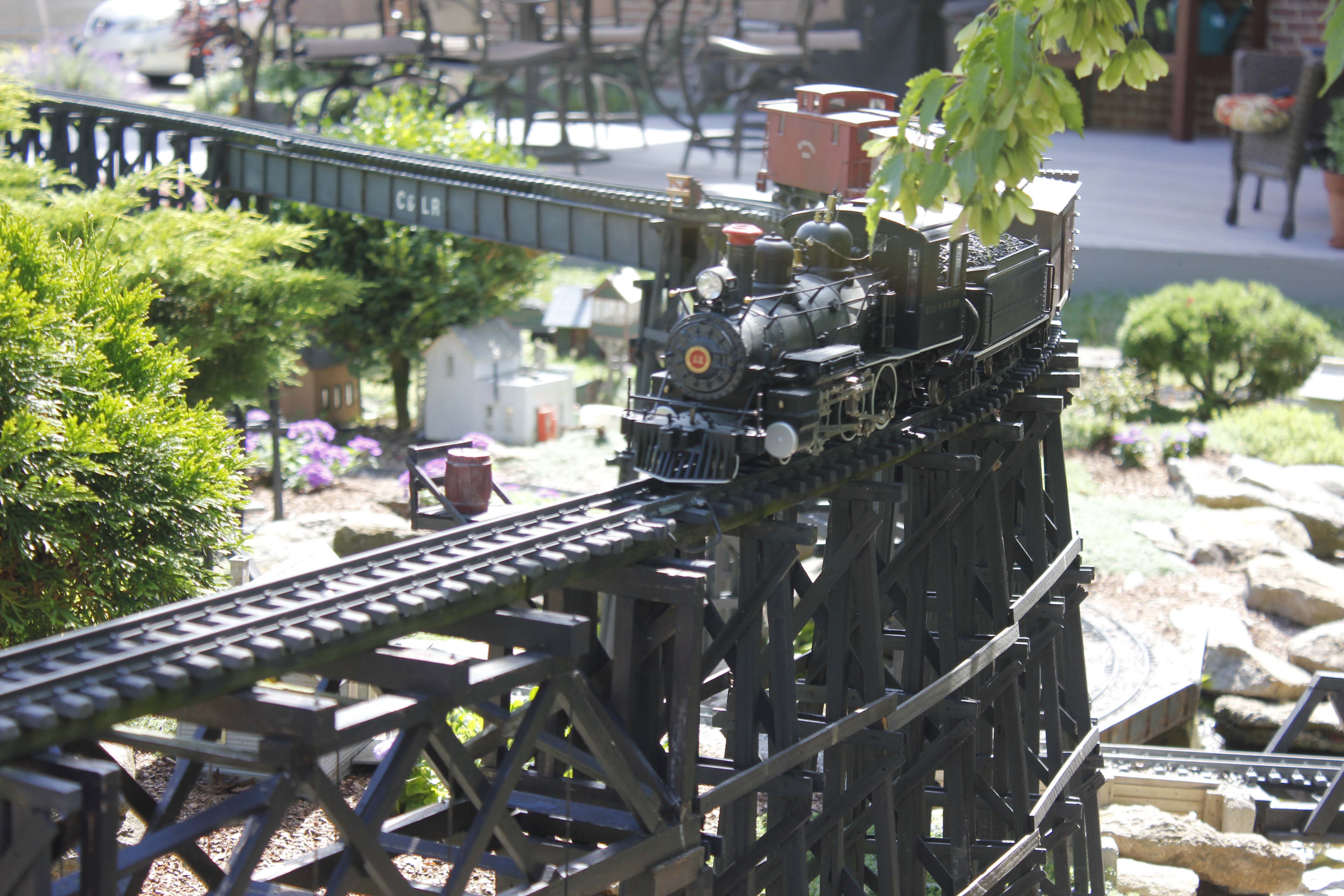 Heading off the long trestle.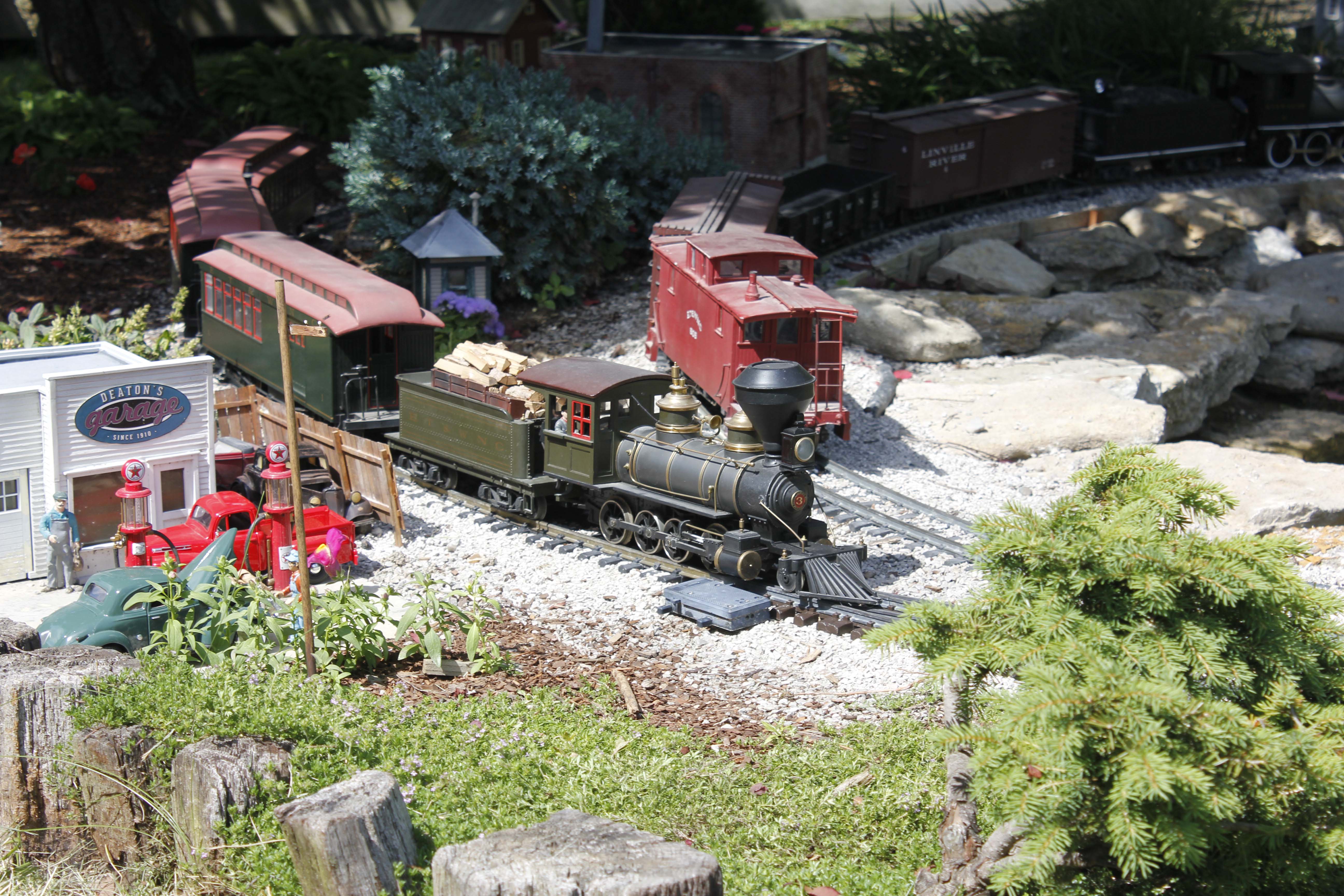 A freight heading up the hill is passed by a passenger train.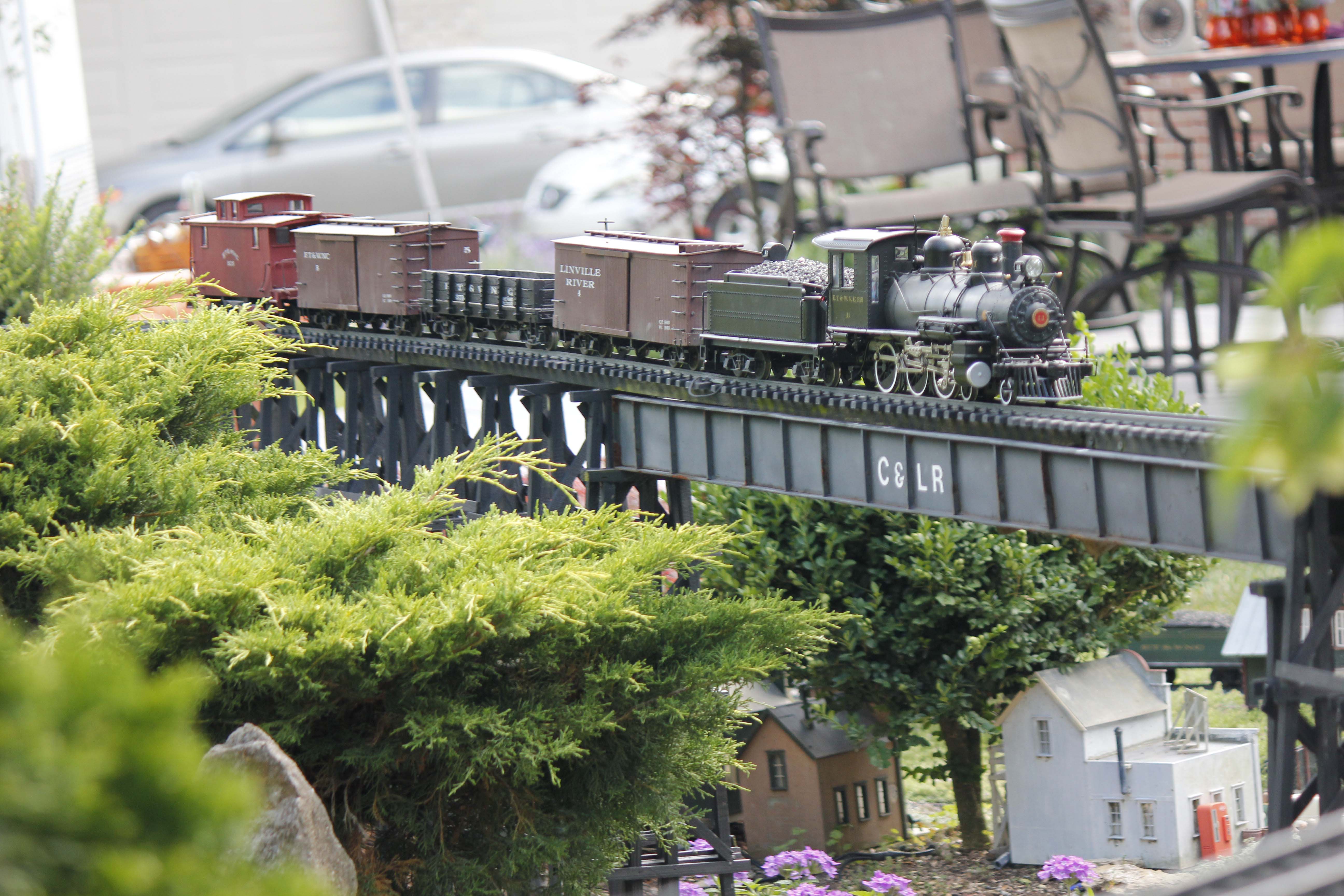 #11 heads across the trestle pulling a short freight.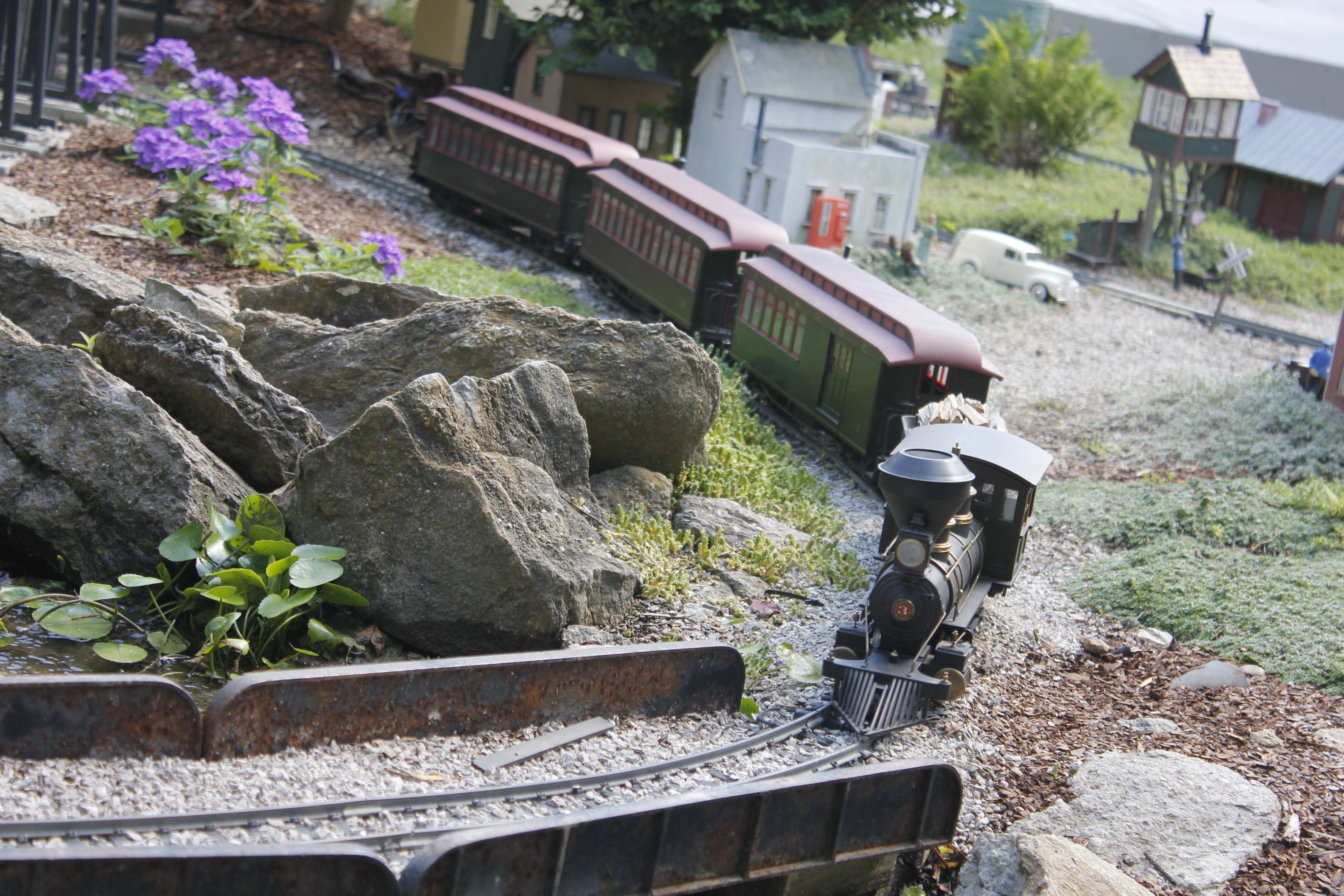 Consolidation #4 Unaka heads across the dual girder bridges.