Summer Open House – GCGRS Garden Railway Tour
July 22nd, 1-6 pm
The Cranberry and Linville River is a fictitious railroad based on the three-foot gauge East Tennessee and Western North Carolina R.R. that ran from Johnson City, Tennessee to Boone, North Carolina.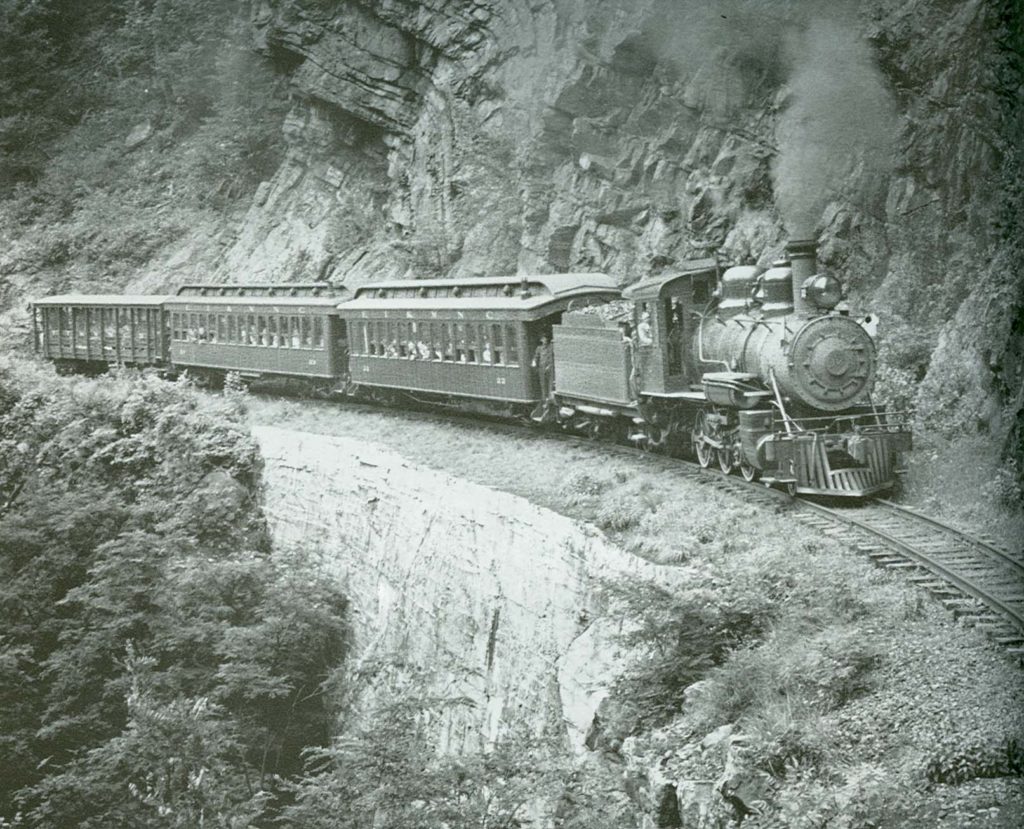 ET&WNC Excursion Train at Pardee Point in the Doe River Gorge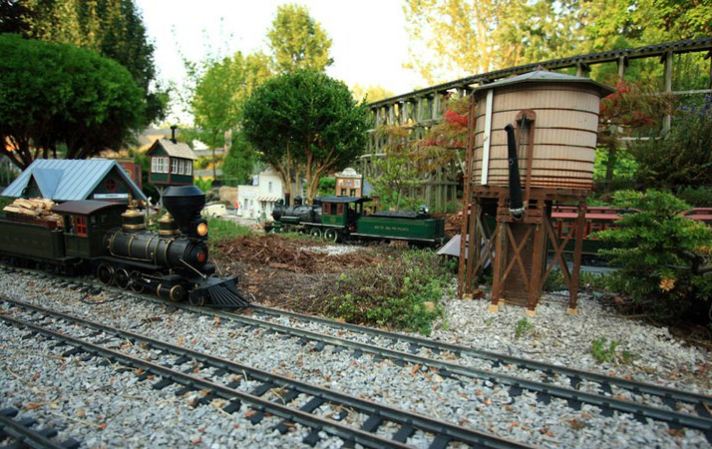 The C&LR (started May 2000), circa 1920-1940, consists of two loops that interchange to enable two trains to run on each loop or one train to run the entire railway. The C&LR is approximately 1600 sq. ft. with 350 feet of Aristocraft code 332 brass rail and LGB 1600 switches. The minimum radius is 4' with a maximum grade of 5%. The railway features an irregular shaped rubber-lined pond, waterfalls and stream. Like the ET&WNC, the C&LR has tunnels (5 to be exact) and numerous bridges and trestles.