The Cranberry and Linville River Railroad was designed by Paul Busse. The layout was built according to the plan with a couple exceptions. The roadbed for all the track was laid according to the plan except for the passing siding on the upper loop. The passing siding on the lower loop over the stream was removed during track laying.  The upper loop past the main trestle ended up in a tunnel behind the waterfall; the plan indicates a cut.The crossover in the tunnel was removed several years later. The lower tunnel under the water fall was extended to include the upper loop above instead of a bridge crossing the lower loop.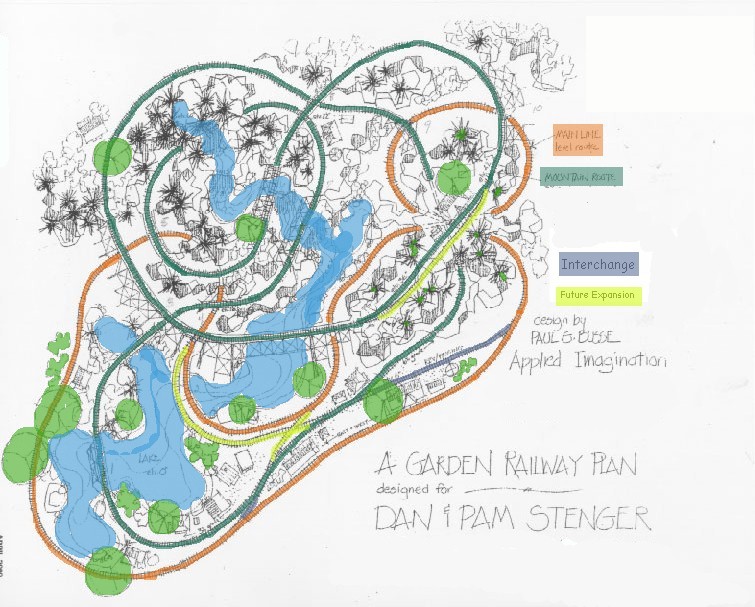 The railroad was started in May of 2000 with major construction completed by the fall.

T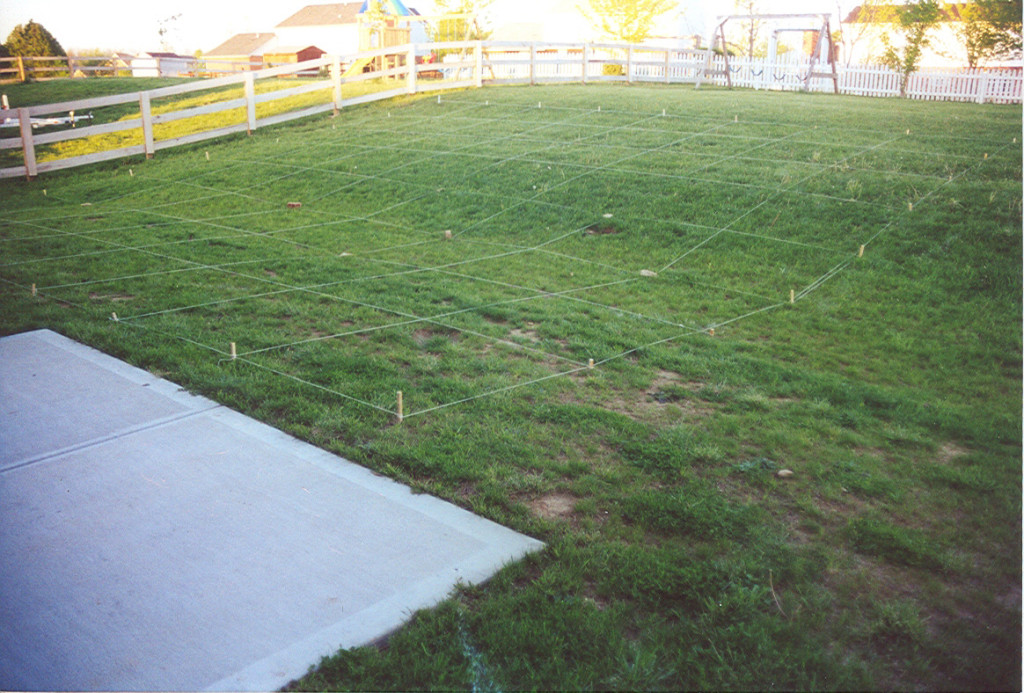 The bare canvas with string laid out to plot the track.


The track plan laid out. Red=lower loop; yellow=upper loop.


The "big dig". We got about 2″ of rain the night before our rail raising. A small group of friends met and assembled the roadbed in sections in our garage. We carried the sections out and laid them out on the plastic. By the end of the day, all the sections were connected.
Track laying commenced and the lower loop was completed.
Tunnel liners were built and installed. Lesson learned; make sure there is plenty of clearance. In retrospect I would make pour footers and use concrete block for the lower tunnels. One tunnel has sunk detaching from the roadbed causing roof clearance issues.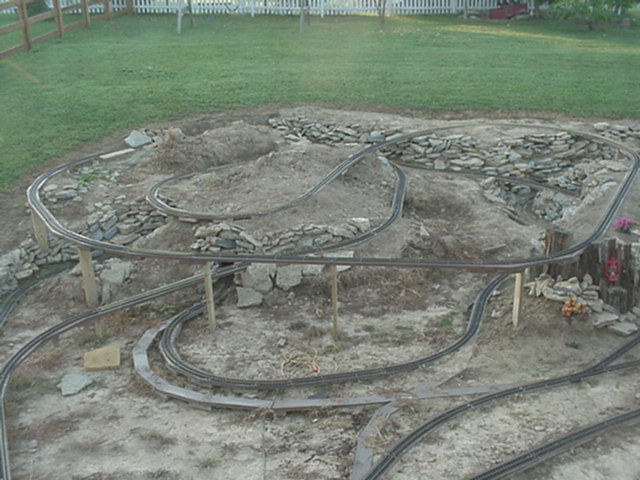 All the track has been laid. I left the roadbed for the crossing and reverse loops but never laid the track. I also removed the extra road bed where it crossed the stream. Ready to install the upper loop tunnel liners and finishing filling with dirt and stone.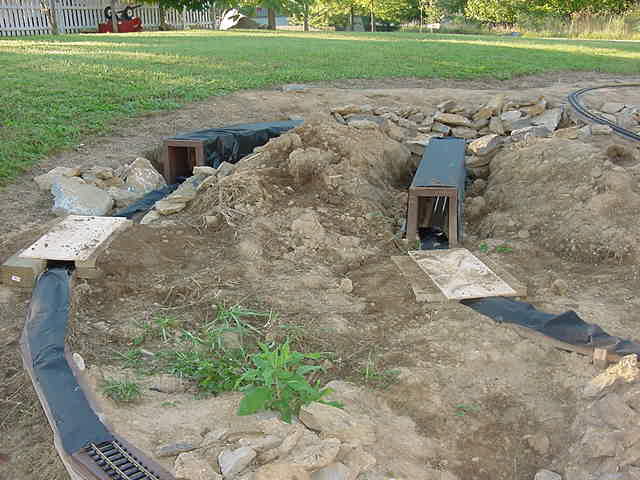 Upper tunnel liners installed. Ready for fill.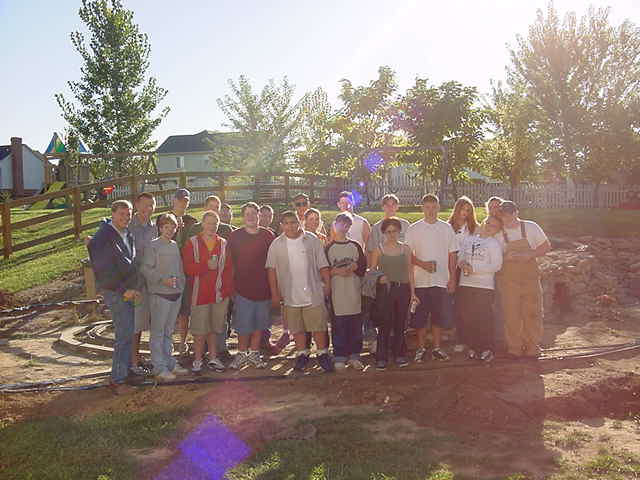 The FFA kids from the school district where I work dropped by to help finish the fill.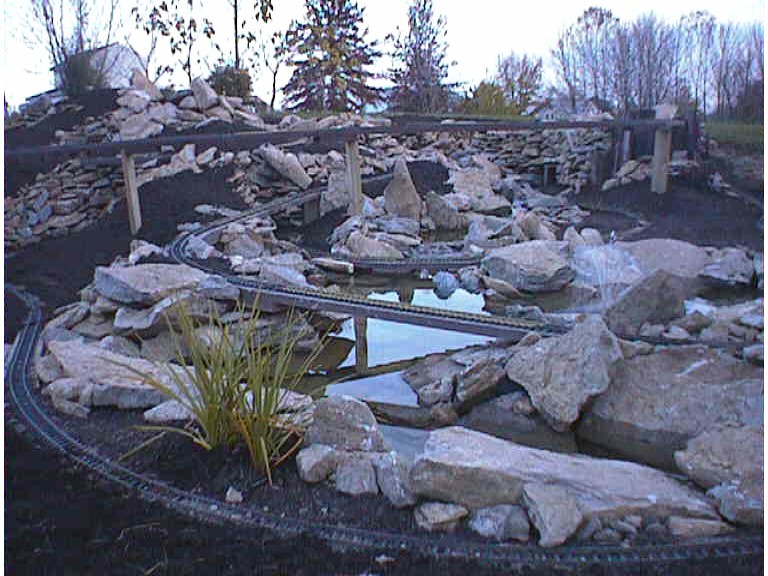 Everything done by November with a covering a mulch to cut down on erosion over the winter.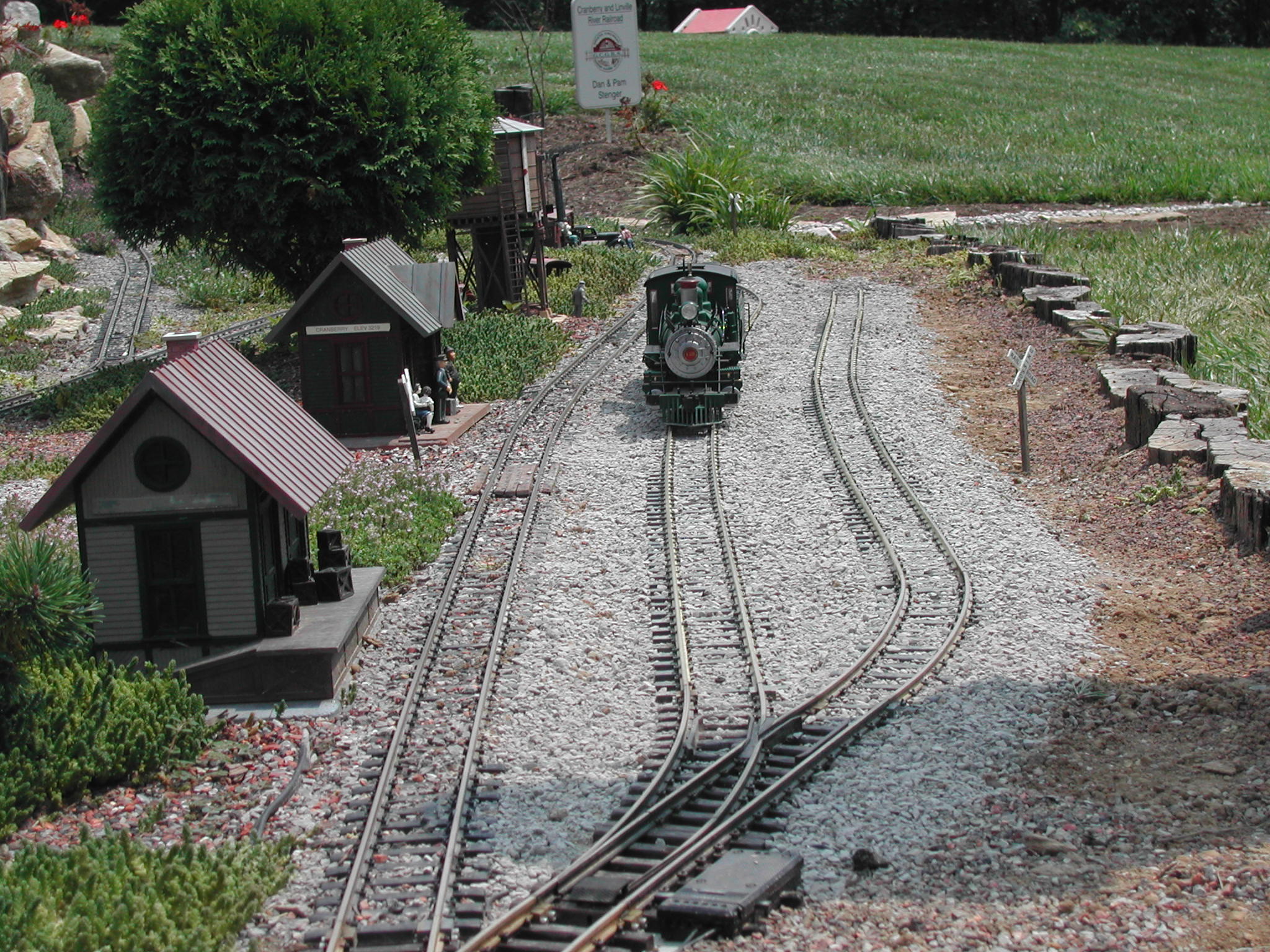 A passing siding and storage track was added the front of the railroad in 2001.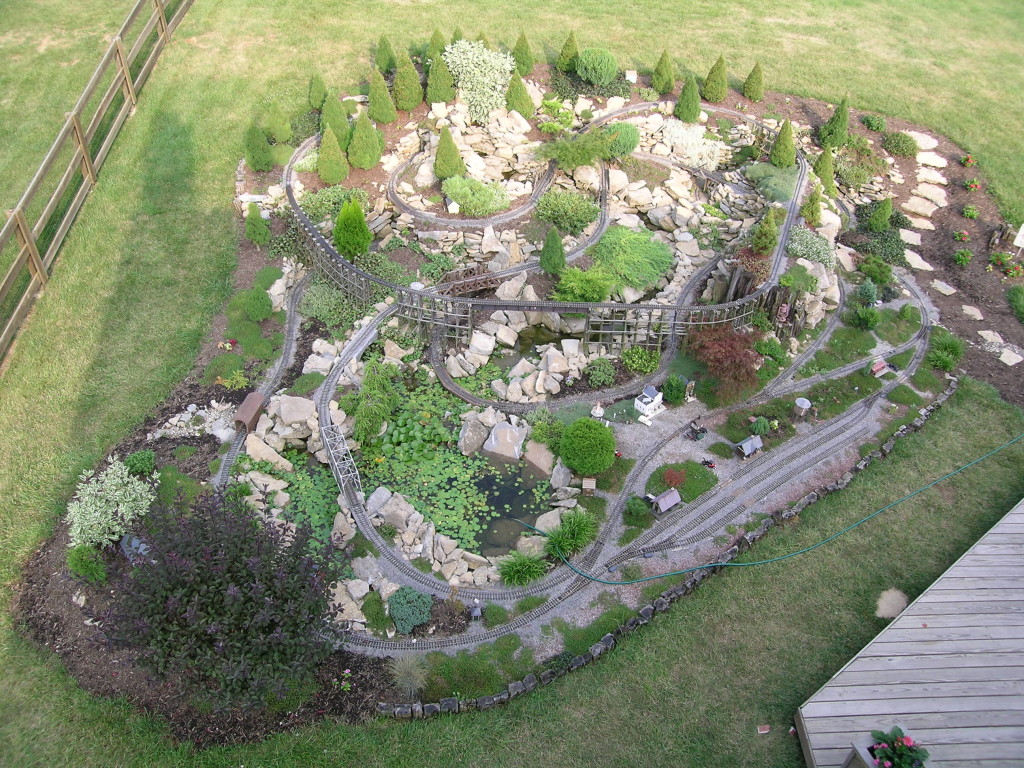 An aerial view taken shortly after the yard was added.